Vietnam & Cambodia
Since I wanted to visit Cambodia, I decided to traverse from Vietnam to Singapore. I'd travelled from Hồ Chí Minh to Hanoi before. As a result, I thought I could make a line from south to north in Southeast Asia. Why did I want it that way? I don't know but having your feet on the ground is nice, isn't it? First, I headed to Phnom Penh from Hồ Chí Minh in 5 and a half hours by international bus. Most of the passengers were tourists.
BTW, It took 1 hour just to get an immigration stamp. *23/9/17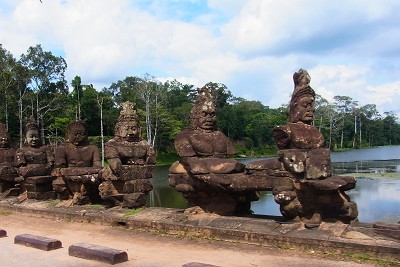 My bus left at 7am. I could see the idyllic scenery from my window. There were many high-floored houses. I wondered if that area is usually subjected to flooding. Meanwhile, I arrived in Siem Reap at 1pm. I stayed at the Golden Temple Hotel. All the staff members at the hotel shared their warm hospitality to me in every way imaginable. Then, I went around standard spots by tuktuk. I got the amazing photo at Neak Pean that I put on my homepage.
BTW, tuktuk tours were quite pleasant, haha. *24/9/17
There was no sunset to be seen at the top of Phnom Bakheng the evening before. Furthermore, I couldn't see the sunrise in Angkor Wat. When I returned to the tuk-tuk, the driver was sleeping in a hammock. He was quiet all the time, but I still felt at ease. Anyway, the most attractive point of sites was the forest surrounding remains.
BTW, I felt Cambodians were very kind and honest, even though I became more anxious. *25/9/17
Thailand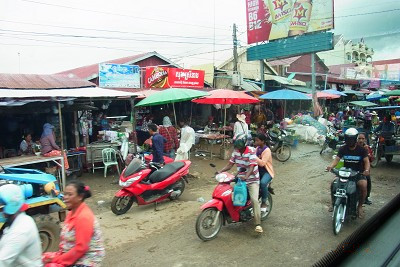 It was the same old story, I took a bus to Thailand at 7:45am. There was an equal amount of local people and non-native tourists on the bus, and the bus staff helped the passengers pass through the immigration at the border. Finally, I arrived in Bangkok at 4pm. As I hadn't had lunch yet, I went to the food court at Siam Paragon. It was cliche but I had green curry and tom yam kung.
BTW, I stayed at the Prime Hotel Central Station again.*26/9/17
I took a riverboat to visit the Wat Arun. There were many skyscrapers under construction along the river. The Wat Arun was beautiful and I prefer it to the Wat Pho. Then I went to Phat Pong to get a Thai massage. Even though my muscles were very tight, they didn't charge me extra for the service! Just Kidding! In the afternoon, I headed to Indochina by a night train to trace Midnight Express.
BTW, Half of the trip had already passed. *27/9/17
Malaysia
The train arrived at the last stop in Padang Besar at 9am(ICT). Although the station is located in Malaysia, there were both counties' immigrations. I worried about missing the train to Butterworth due to the congestion at the office. Actually, I arrived in Kuala Lumpur at 5pm as planned.
BTW, I went to street stalls at Jalan Alor. Sadly, it didn't have the local atmosphere, as the place was packed with tourists. So I had authentic Pakistani cuisine. *28/9/17
Singapore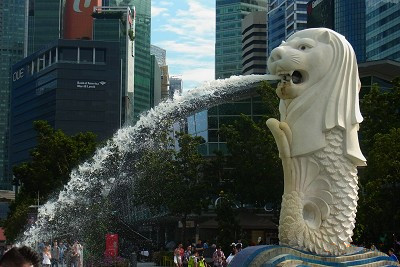 It was the same old story again, but I took a bus to Singapore at 7am. I really thought, I was convinced the bus passed through the border at Johor Bahru Causeway like Midnight Express, but it stopped at Second Link. Some passengers needed more time at the immigration, the bus arrived at my final destination with an hour delay.
BTW, I've been there in 1984. I only have a vague memory of it, but the city has glowed up. *29/9/17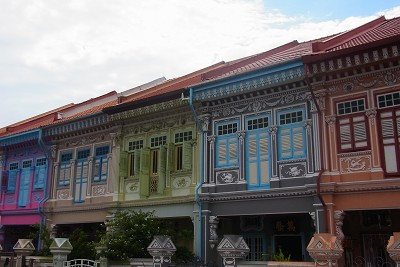 I just had Hainanese chicken rice. I tried it at various restaurants, it was always tasty and it was reasonable. Anyway, the city such as the bay area and Orchard street were a marvel of order and neatness. So I went to Katong, Bugis and Little India to look around unexpected things. At last, I could have authentic Punjabi cuisine.
BTW, I could visit many cities in Southeast Asia all in one gulp. And, I felt local people were full of vigour. *30/9/17
Cám ơn, អរគុណ, ขอบคุณ ครับ, Terima kasih