China
Connecting flight was cheaper than the direct one despite stopping at Shanghai. I wanted to eat soup dumpling, so this flight brought out fond feelings. And, China Eastern Airlines offered me free accommodation. But the hotel was really bad because it was old and unsanitary. Oh my god, I saw a rat in my room! Yucky! I couldn't sleep well.
BTW, public face of China was modern, but I saw the other side of the coin by venturing into local reality. *28/12/17
Anyway, I decided to forget the nightmarish event to make a fresh start. Then, I went sightseeing until my flight to Colombo. First, I visited Yu Yuan to eat soup dumpling. It was still early in the morning at 8am, so I could take a seat without waiting. Last time in 2006, I had no choice but to eat outside. After that, I enjoyed wandering around back alleys. The front side became artificial with new buildings, but I still felt a local atmosphere in the alley.
BTW, I went to Pudong Airport by the Maglev. *29/12/17
Sri Lanka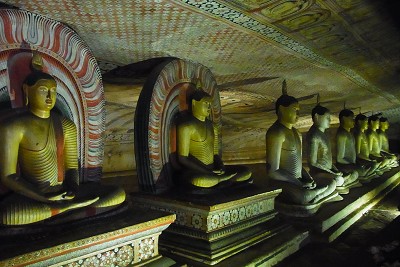 At last, my local bus trip started. First, I headed to Dambulla near Sigiriya and the Cave Temple from Colombo. The bus travelled 150km for 4.5 hours along a local road. It was very packed, so three people sat on a two-passenger bench and many people kept standing. The sounds of local music made me feel local atmosphere. And, I was getting excited just hearing the noisy honker horn.
BTW, Sanemro Villa I stayed in was very good. *30/12/17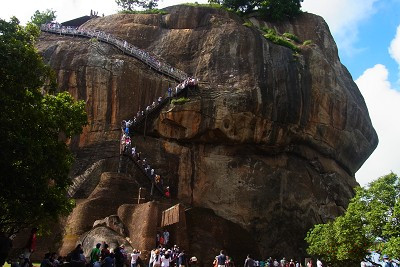 Waking up early, I went to the Lion Rock by local bus. I didn't care about the 1,200 steps it took me to climb to the top of the rock. The blue sky stretched out as far as I could see and the forest surrounding the rock was boundlessly spread. After that, I went to Kandy. Although there were many buses on this route, my bus was very crowded as always and I had been standing for two hours.
BTW, I fell asleep without realizing it on NYE. *31/12/17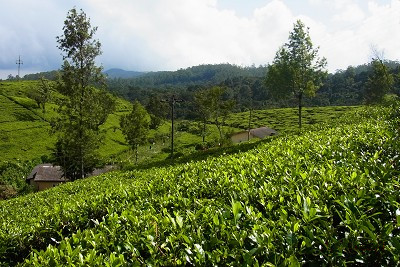 Sri Lanka is famous for black tea named Ceylon, so I went to Nuwara Eliya to buy it. This town is located on a plateau. The higher the altitude, the temperature was getting colder and colder. Anyway, I visited a tea factory. That was fine sight, as everything was covered with tea leaves.
BTW, it was hot like summer up to that day, but it was so cold at night, I wanted to turn on the heater. I had no choice but to wear a fleece jacket used in China. *1/1/18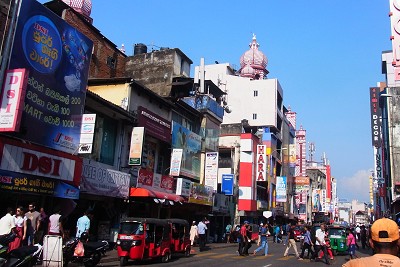 I usually plan an itinerary ahead, because I am able to get local information before the trip. But I couldn't find local bus timetables in Sri Lanka on the internet. The trip turned up to be unexpectedly carefree, even though I worried about having access to a bus in every city that I travelled to. Anyway, I took the last bus for this trip to my final destination. It took five hours to get back to Colombo again.
BTW, I always asked a tuk-tuk driver to turn on the meter. *2/1/18
I stayed at the Fairway Colombo next to The Steuart by Citrus where I had stayed 3 days before. The Fairway was a bit more expensive, so my room was much comfortable. On the other hand, there was no variety of breakfast menu, so I felt like eating it at The Steuart. Anyway, it was so bustling with locals that I ended up having cuisines at Pillawoos four times. To close, I bought reasonable tea bags in a supermarket for souvenirs.
BTW, Sri Lankan were full of hospitality. *3/1/18
Thank you