China
I had just finished the Fuji Mountain Race the day before, but I started my travel to China. It was hard for me to go to the hotel from the Beijing Airport by bus. Although I couldn't speak Chinese, locals couldn't speak English at all. Anyway, passing on notes solved this problem. As locals taught me how to get to the Great Wall by local bus, I could go there. The wall was bigger than I thought.
BTW, it was very vibrant, so I felt fulfilled. *29-30/7/06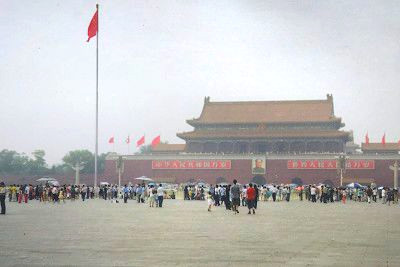 I queued up to get a ticket at Beijing station. It was very crowded and someone could cut in the line if I let down my guard. Ticket touts were shouting the destinations while selling the tickets. For no particular reason, I tried to visit Tianjin by train and afterwards returned to Beijing. Anyway, Tienanmen Square was bigger than I thought.
BTW, I could use a Chinese toilet. There was no toilet stall, so I could actually see the next person's ass. *31/7/06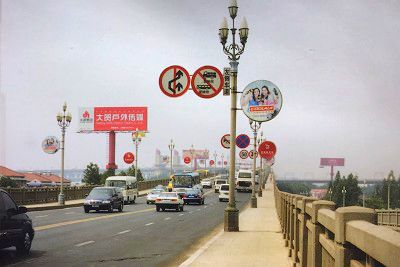 The night train from Beijing arrived in Nanjing at 7am. I went there to visit the Nanjing Massacre Museum, but it was closed due to renovation. What the heck! I had to make a fresh start, so I went to the Nanjing Yangtze River Bridge. The river is even 2km across wide. It was bigger than I thought.
BTW, when I asked the hotel reception for the price, I didn't understand Chinese and when I was nodding my head, the price went down and down. *1/8/06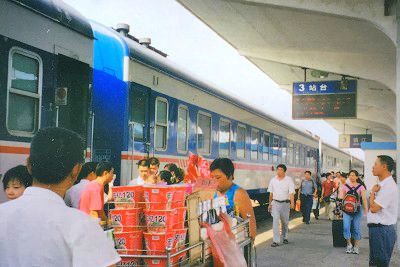 I like soup and steamed dumplings, so I frequently had them while travelling. Chinese black vinegar went with dumplings very well. It was my first time using Chinese vinegar, but I became addicted to it. Zhenjiang is the most famous for its Chinese black vinegar, so I visited there to buy it. There were more vinegar shops than I thought.
BTW, I was surprised locals ate instant noodles on a train using a train's water heater. Great! *2/8/06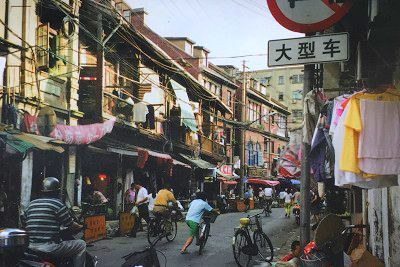 I arrived in Shanghai the afternoon before. The city was more refined than I thought. The street was easy to walk on as compared with Beijing. Even crossing the street was at risk of my life in Beijing. What made locals want to honk too much? Anyway, I had tasty soup dumplings at Nanxiang Mantou in Dian YuYuan with a long wait.
BTW, I could still catch a glimpse of local rustic life at back alleys behind the modern tall buildings. *3/8/06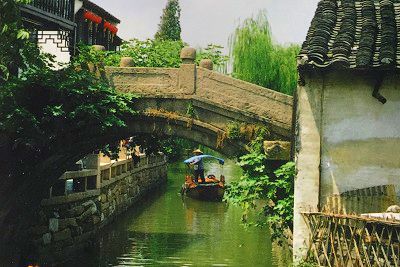 I tried to visit Zhouzhuang by bus. Shanghai Tour Bus Center operates the bus service. The service was only round trip transportation, so I could walk around there freely. The city is famous for its water town. The place is for tourists, so there wasn't a local lively atmosphere. But the beautiful historic landscape was enchanting.
BTW, China was more bustling than I thought. It seems that everything I saw was new to me. *4/8/06
谢谢