Northern Ireland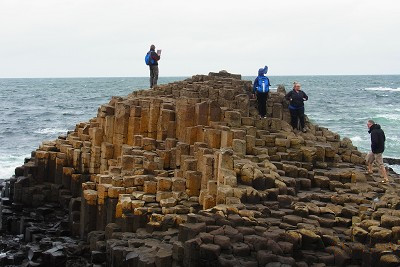 I started the trip from Belfast in Northern Ireland, as I wanted to see two countries in Ireland that have been facing Brexit. First, I visited the Giant's Causeway. There were wonderful, mysterious interlocking basalt columns. It was cold for Sept., so I needed to wear an outdoor jacket.
BTW, If you go to the entrance of the Giant's Causeway, you'll find the visitor centre. However, you don't need to buy a ticket unless you want to take a guided tour. *16/9/18
Ireland
My train passed though the hot border lately and arrived in Dublin. Then I took a walk around the city. The old library in Trinity College was so charming and quaint. Next, I enjoyed the pub food and beer. Come to think of it, Shepherd pie I ate in Belfast tasted really good.
BTW, I had a problem with the express ship from Dublin to Wales I was scheduled to get aboard the next day, had been cancelled due to adverse weather conditions. How unlucky! *17/9/18
Wales & England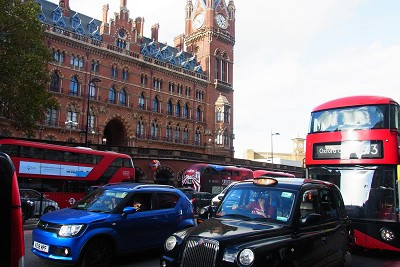 I finally found an alternative slower ferry. Eventually, I arrived in London two hours late. 5pm had already passed, so I dashed to a shop named tkts to get one last minute. Anyway, the musical Kinky Boots was brilliant. I was still excited and walked in London while singing.
BTW, the train ticket from Holyhead to London costs £100. As it was relatively high priced, I should have bought a discount ticket SailRail. It's cheaper to use an aeroplane, though. Ha-ha. *18/9/18
France
I had to leave the hotel at 4:30am to get on the Eurostar. Passengers must arrive at the station 45-60 minutes before departure. Well, well, it's like a plane. That aside, I was pleased to wander around Paris just on foot. Notre-Dame, St-Gervais, Pont Neuf, Saint-Germain, Eiffel, Le Select, I always tend to visit the same places in Paris.
BTW, "confit de canard" I had at La Petite Périgourdine was quite tasty. Paris, Couldn't be better. *19/9/18
Germany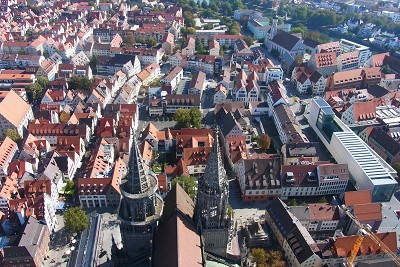 On the way to Konstanz, I dropped by Ulm Cathedral. It's 162m high and I took the stairs up to the top, totalling 768 steps. I felt weak at the knees at the top. I was really impressed by the beautiful, relaxing sound of pipe organ. Anyway, I often had to change trains and buses due to various issues such as cancelled trains or traffic accidents.
BTW, Konstanz lies on Swiss and Germany. My hotel was in Swiss side, so I often crossed the border on foot.*20/9/18
Switzerland & Liechtenstein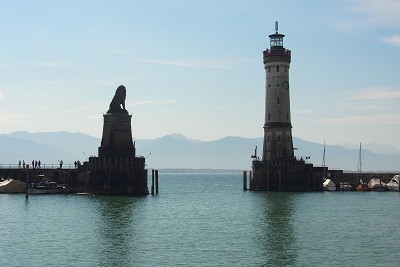 I crossed Bodensee by express ship and went to some towns on the edge of the lake like Friedrichshafen, Lindau, and Bregenz. After that, I visited Liechtenstein, from Feldkirch, which was my 65th country I've visited. I have an aim to visit countries I've never been to.
BTW, I eventually got on the Night train for Wien at Zurich station. Although it's been a while since I used couchette in Europe, I find it brings back good memories. *21/9/18
Austria
I reached my final destination. It was windy like Ireland, so I wore a jacket again. I took a look around various locations where Before Sunrise was filmed. Finally, I chose to check out a classic concert at the Musikverein. There were too many noisy tourists in the hall. I wasn't sure if that's why, but honestly, I didn't feel their performance was professional enough.
BTW, I visited 9 countries during this trip. The number of transfers was actually quite enjoyable! *22/9/18
Thanks, Merci, Danke