Vietnam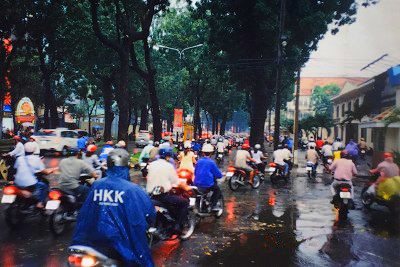 The moment I got off a plane, I was enveloped in hot air. The temperature was over 30°C for winter, so I took off my fleece jacket soon and put it away in the backpack. Then, I went to Bến Thành by old bus, because I wanted to choose the economical way as much as possible. At last, I arrived at the colonial Oscar Saigon Hotel and I went to eat pho. Well, I became excited to see swarms of moped.
BTW, I was busy then, so I visited with no plans before. *29/12/10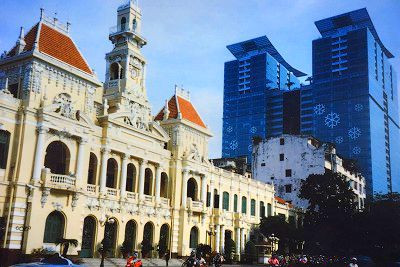 I had a good breakfast at the hotel. Although I didn't have strong hope, I walked around tourist sights such as City Hall, Notre Dame Cathedral and Independence Palace. The War Remnants Museum was the most shocking place for me. Many brutal photos and personal effects of the war were on display. I could understand the terrible devastation caused by foreigner's armed intervention. Finally, I took a night train to Hanoi at Saigon.
BTW, I should have drunk coconut juice. *30/12/10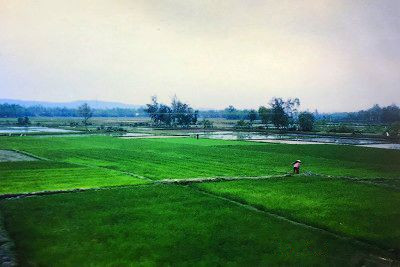 The day was beginning to break and Vietnamese parent-child got off at Tuy Hoa. The train ran parallel to National Route 1A, and lorry, moped and green rice field came into my view. After leaving Da Nang, parents with a boy and a baby girl got into my compartment. And, the brother was excited to look at the view from Hai Van Pass. Then the sister tried to get near him. It was a heartwarming scene.
BTW, they said bye-bye and got off at Huế. *31/12/10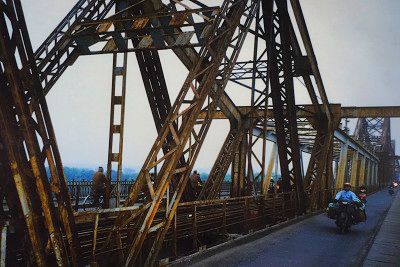 I finally reached Hanoi at 4am. After arriving at Hoa Binh Hotel, I slept at the hotel lobby. Luckily, the receptionist offered me to enter my room despite the fact that it was 7am. Taking a bath melted away my exhaustion. After I refreshed myself, I walked around the city aimlessly. It was chilly unlike Ho Chi Minh City. I visited Cầu Long Biên.
BTW, French baguette was amazingly good. If you find a seller in the street, you should try it. *1/1/11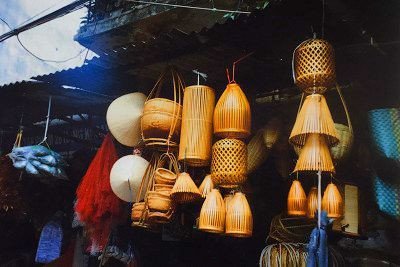 I became addicted to eating pho at a street stall with locals. At last, I could forget daily life and felt as if I lived there. Anyway, I went to Hai Phong from Lương Yên by bus to see colonial architecture. I found many baguette sellers on a roadside of the highway. I wondered if anyone buys it on the busy road. After Hai Phong, I'd been on the fence but I decided not to go famous spots, Halong Bay.
BTW, I should have stopped at Hội An and Huế. *2-3/1/11
Cám ơn