Spain
Looking out the plane window, the sky was covered with white clouds as far as the eye could see. Actually, Bilbao was the winter-like cloudy sky. Then, I visited Puente de Vizcaya by Metro. I like such rugged iron structures as the Eiffel Tower. Anyway, I went to Restaurante Abando. Every pintxos looked tasty, so I couldn't help myself and had it.
BTW, passengers booked bus tickets online, so I couldn't get a ticket at a terminal. Times have changed. *28/12/18
I had to leave the hotel 1 hour earlier due to the departure of my bus, but I could eat breakfast before opening thanks to Hotel Abando. First, I went to a pretty beach in Donostia-San Sebastian. Next, I visited Hondarribia by bus and once I left my backpack at my hotel in Irun. The town faced France across an estuary. There were many bars and locals and tourists enjoyed pintxos, tapas and txakoli.
BTW, I was very glad I came to Basque country. *29/12/18
France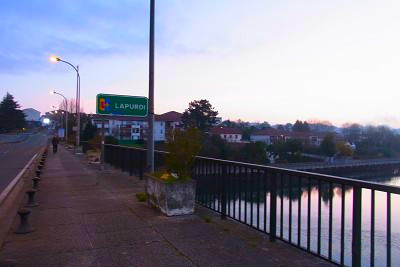 I began to walk toward the French border from Irun before the sunrise. I crossed the border at the first gray of dawn. The beauty of the pink sky took my breath away. I took a TGV from Hendaia to Bayonne. I couldn't leave my bag at the station, but I enjoyed strolling the town, buying chocolates and eating prosciutto. I finally stayed in Toulouse.
BTW, a marathon race was held in Bayonne and runners passed the small cobbled alley. I wish I could have joined in. *30/12/18
Andorra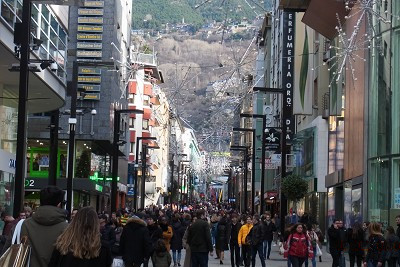 The bus to Andorra went up a country road toward Les Pyrenees. The scenery was gradually covered with snow and the border was a perfect snowscape. Suddenly, the modern city appeared despite the top of a mountain. Andorra was the 67th country I've visited. As I just was satisfied, I headed to Barcelona. The bus was connecting villages, so I felt the pleasure of travelling going slowly.
BTW, I saw Toulouse quickly early morning. *31/12/18
Spain
The NYE fireworks in Barcelona were the biggest I've ever joined. The performance time was enough to be satisfied. The way back from Placa d'Espanya to Placa d'Catalunya was full of people, so I was excited. Anyway, Sagrada Familia had grown in the last 20 years. Well, I felt nostalgic to take a selfie at Santa Eulalia as last time. After having Pintxos, I got a TGV to Carcassonne via Perpignan.
BTW, all restaurant was closed, so I had a Kebab. *1/1/19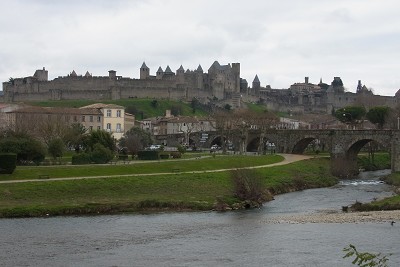 I didn't know the climate tendency in Carcassonne, it was the coldest city I'd visited during that trip. I wondered if it was due to the wind. I went to the castle at 9am. There was a quiet spot, so I could take good photos. I returned to the town to eat a cassoulet for lunch. That was for tourists, but it was tasty. Finally, I stayed in Montpellier.
BTW, I wanted to go to Paris at 12pm the next day, but the TGV was full, so I decided to stop by at Nîmes. *2/1/19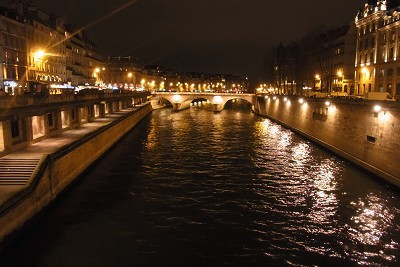 There were two types of ticket machines at Montpellier station. I thought the red one was for a short distance trip and another was for a long distance. I bought the ticket to Nîmes by the red one. After that, I asked the railway officer about my ticket. She said I could use only the local train and it wasn't refundable and she stubbornly refused. But I was happy because she didn't treat me as a tourist.
BTW, in Nîmes, there were just Roman heritages. *3/1/19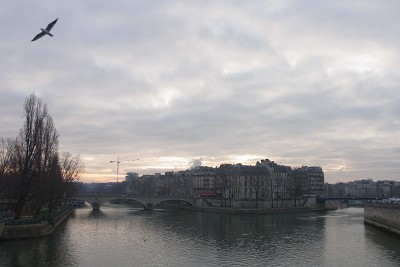 I regretted booking La Petite Périgourdine I dined in 2018. That was fully booked the day before. Well, I could eat a nice magret de canard. Anyway, I was pleased to wander around Paris just on foot. The cloudy winter sky was suitable for taking photos. Besides, it was early morning, so there were few people around. Sounds corny, but I had full course French breakfast at a cafe in Le Marais.
BTW, I wish I try other things next time in Paris. *4/1/19
Gracias, Esker, Merci