Italy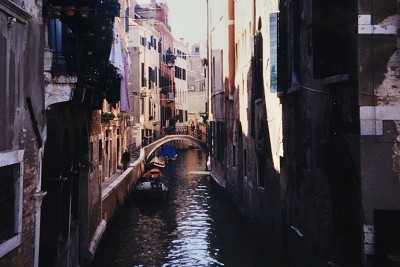 Venezia, as was a picture-perfect. Due to the strong image for tourists, it almost didn't feel real. Many people enjoyed riding gondolas, they were common tourists. It turned out, I didn't ride it, because I couldn't afford the ticket. This was exactly like a student backpacker.
BTW, I planned to travel around Europe by train. At that time, there was no mobile phone so I had to get useful information after arriving there, especially about Hotel. *1/9/99
From the second day, I couldn't find available rooms in Bologna. First, I got a list of accommodations at the Tourist Infomation Center (TIC). I visited them based on their price, but I finished all the hotels under two-stars. I couldn't take this anymore! Finally, I got a classy 3-star hotel, the hotel rate was twice higher than my plan. I was on the verge of crying because of how comfortable that bedroom was!
BTW, TIC was crucial in the days without mobile tools. *2/9/99
Next, I went to Firenze. Historically speaking, various craftsmen came from all over Italy. So artisan crafts are famous such as jewellry made of gold, pottery and leather products. Actually, there might be a deep heritage to this city. But I was a student and had a poor sense of these things, I just looked around the Duomo and the Ponte Vecchio. While I was there, I stayed in a youth hostel.
BTW, I didn't enter the Uffizi due to a long queue. *3/9/99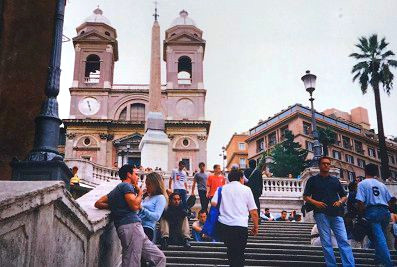 All roads lead to Rome. At last, I was in Roma. I left my bag at Termini Station, and then I soon went around famous sites. I became a naive tourist. I was sure everyone thought so, it was as if I was inside a film. I really wanted to eat gelato on the Spanish Steps like Audrey Hepburn. And, I stayed in a youth hostel again. Also, I enjoyed the Vatican the next day and headed to Genova by night train.
BTW, it was my first time getting on a night train. *4/9/99-5/9/99
France & Monaco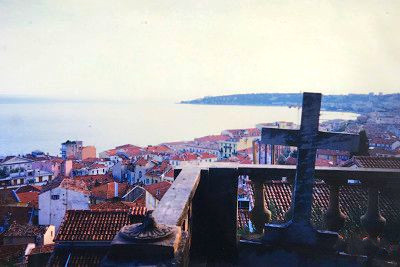 Arriving in Tolino early in the morning, I transferred trains to Genova. I thought I got used to travelling or maybe Genova was cosier than Roma, so I could really unwind by walking around. Next, I crossed the border of France and stayed in Menton (See La Stanza del Figlio). This town is facing the ocean of Côte d'Azur. I thought it was much more charming than cities such as Nice and Monaco.
BTW, The view from the hillside was really great! *6/9/99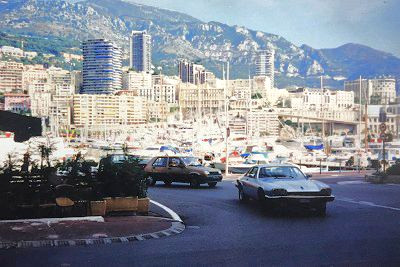 While I was here, I went swimming at 7am. Nobody was there, so I had the Mediterranean all to myself. Next, I went to Monaco to find the F1 circuits, as I was a fan of Prost. On the way to Marseille, I had a small incident on a train. Shabby men with dogs came into my carriage and I was scared, so I moved to another car by pretending to get off. But I left my book behind, I ended up going back. Finally, I stayed in Arles.
BTW, at that time, Euro hadn't been introduced. *7/9/99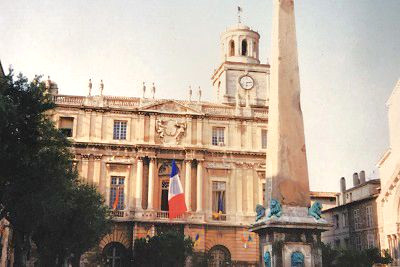 I love Vincent Willem van Gogh, so I really wanted to visit Arles. He lived there and painted many pictures. I could find a guide plate at every location where he painted, such as Cafe Terrace at Night, Starry Night Over the Rhone and The Langlois Bridge at Arles. In fact, the red roof hotel I stayed in was in the picture named The Yellow House. Anyway, anyone who loves Gogh will thoroughly enjoy this place.
BTW, except Gogh, I can't remember much else.*8/9/99
I took a day trip to Avignon from Arles. I thought Avignon was famous for the song Sur le Pont d'Avignon. I walked and tried to dance on the bridge named Pont Saint-Bénézet. This bridge had collapsed halfway. However, the imperfect appearance was actually more attractive.
BTW, I still remember that day clearly even now. Nothing in particular happened, but I was aware of things all day and every numeral in the date was nine. *9/9/99
Switzerland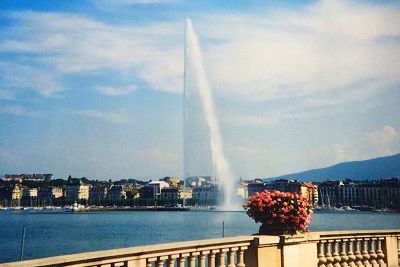 I hastily decided to change my itinerary. My original plan was to go to Barcelona via Nimes, but I fully enjoyed France. In addition, I was able to book a night train from Genève to Cerbère near the Spanish border, so I went once to Genève via Lyon. After using lira and Francs, I needed Swiss Francs. I couldn't adapt to the different currencies. Although France and Switzerland share a border, the prices went up in Genève like water a jet.
BTW, I didn't mind not taking a shower then. *10/9/99
Spain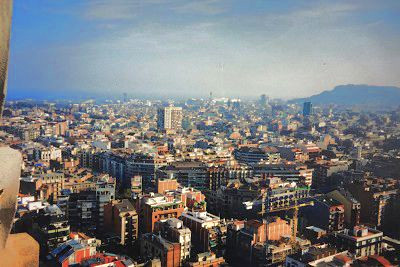 Arriving in Cerbère at 6am, the connection to the border at Portdou was bad due to the weekend. Actually, it was still cool and comfortable for summer during the 2 hours I spent waiting. I finally reached Barcelona at 11am. I enjoyed walking around Barcelona, especially the Picasso Gallery and the view from the top of Sagrada Familia.

BTW, I ran into a backpacker who I already met in Genova. He asked me to go see Barça play in Camp Nou. *11/9/99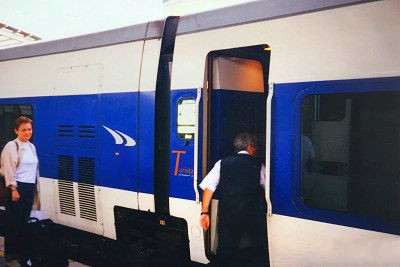 I watched RCD Espanyol's game on TV at the station while I waited for the night train to Madrid. I still remember Figo got a red card. Then, after I arrived in Madrid, I went to the Prado Gallery. Unfortunately, I didn't really have good memories in this city, because there were many choking robberies targeting tourists. I can defend myself from a pickpocket, but not a mugger, so I'm infuriated at such crimes.
BTW, I got a night train that day too. Well, the third time.*12/9/99
Portugal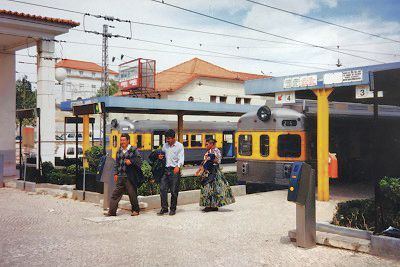 At last, I reached my final destination in Lisboa. This trip seemed long but it was actually quite short. I decided to come here when I read Midnight Express. He chose Cabo de São Vicente for the climax of his journey, but I didn't have much time left, so I went to Cabo da Roca. Finally, I stood the ends of the earth. It was so moving for me.
BTW, Camões said Onde a terra acaba e o mar começa. (Here, where the land ends and the sea begins.) *13/9/99
Grazie, Merci, Danke, Gracias, Obrigado