Albania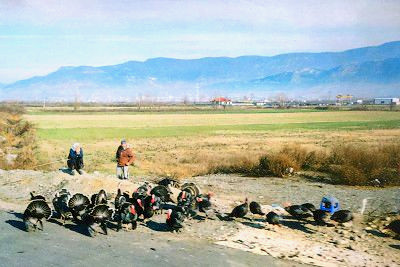 Arriving in Tirane at 9am, I headed to the border city of Shkoder by bus. I had to find a taxi to cross the border of Montenegro there. Fortunately, I could get one, even though, it might be a gipsy cab. But, I needed to change to another at the border, because the driver only owns a licence for Albania. Finally, I arrived in Bar at 5pm. Anyway I couldn't really enjoy Albania due to getting distracted by this taxi problem.
BTW, what's that blackbird I saw in Albania? *29/12/11
Montenegro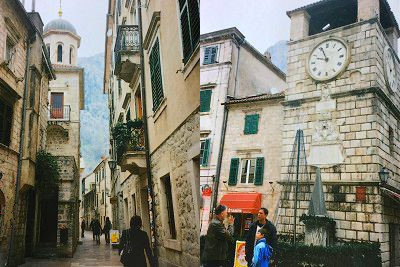 As I didn't know the local bus timetable to my final destination, I was afraid that I would get there in time by connecting buses. Anyway, I went to Kotor at first. It may sound cliche, but there was very cosy. The view of the inlet from the top of the hill was magnificent. After that, I got a bus to Dubrovnik. The border around this area is complex. Dubrovnik is a Croatian region but I passed through Bosnian passport control once in Neum.
BTW, I ended up hitchhiking in Dubrovnik. *30/12/11
Croatia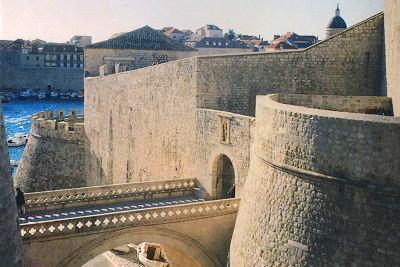 Last night, I lost my way to the hotel due to a dark rainy night. I asked a local man the way at a petrol station, he kindly took me there in his car. He advised me I shouldn't get into a stranger's car, though. Anyway, the New Year's Eve music fest. was held in the old town, so I had the luck to listen to local music. Next, I enjoyed breathtaking views by walking on the wall surrounding this town. It was worth coming. I wish I had stayed longer.
BTW, I met a Japanese lady on a bus to Moster. *31/12/11
Bosna i Hercegovina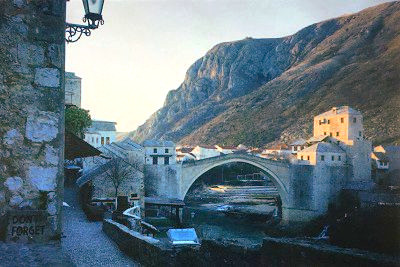 The weather was very sunny and suitable for New Year's Day. I went to the famous bridge Stari Most at 8am. No one was there, so I had the view for myself. Next, I got a bus to Sarajevo. The view on the way was stunning, the Neretva river was running along my way and it shined with emerald colour. I highly recommend this view. Unfortunately, I couldn't take photos due to being out of a film. Finally, I reached Sarajevo just as planned.
BTW, I hadn't even booked a hotel, but it was fine. *1/1/12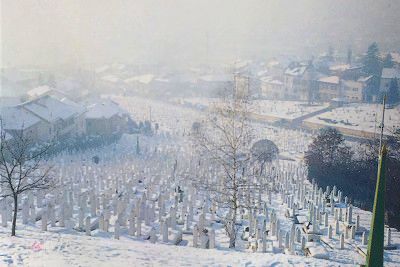 Everything was covered in snow. Sarajevo sure held the Winter Olympics. It was wonderful that many different religions were coexisting there. I felt the generosity of the locals. And, I visited Latinska ćuprija where Franz Ferdinand was assassinated. This tragedy triggered the outbreak of WWI. Anyway, I met the lady again who got the same bus. She came here by a land route from Shanghai. Her long trip made me jealous.
BTW, cevapcici and sarma were very tasty. *2/1/12 – 3/1/12
Turkey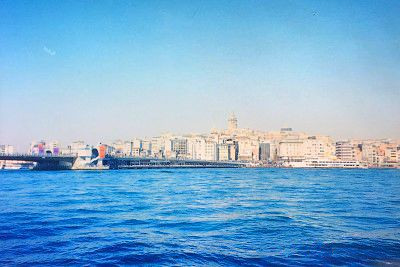 I made a stop in Istanbul (last trip) to transit a flight. In my case, when travelling to someplace for the first time, I'm excited and I go around everywhere. But the second time I visit, I tend to cast my mind to the last trip. Even though I should be discovering something new, I love to revisit the same spots and see how much they changed.
BTW, unlike the last time, local touts weren't approaching me, so I felt lonely. Just Kidding. *4/1/12
Hvala, Tesekkurler