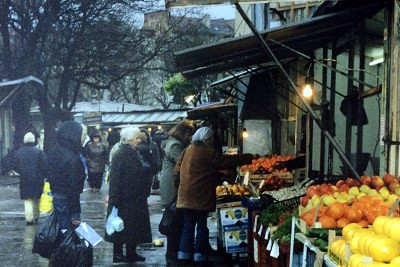 When thinking of travel in terms of aphorisms, the ones that come to mind are 'Seeing is believing' and 'Now or never' as a motivation to travel, and 'Treasure every meeting, for it will never recur' as impressions of the destination.
The desire to actually see and feel is the reason for travelling. I assume that if I do not go there, I will not get a second chance. So I get an adrenaline rush of excitement when I reach my destination. I have very little anxiety. And I really valued the experiences, encounters and impressions I had on the journey. I realised that the impression I had when I visited had not changed.
Then I watched a TV programme featuring trams running in European cities recently. There were scenes of trams running through Sofia, Bulgaria. When I visited Sofia in 2007, I was robbed of money by a fake tourist concierge and a station worker. It was a dreary winter day and it is still a dark memory. In the video, however, Sofia was sunny and the city looked radiant. I realised that I should not just remember a certain moment as if it were a photograph, as the seasons are different and the city must have changed since I visited.