On a melting summer day, when I was a postgraduate student, I watched Pierrot Le Fou in a small cinema focusing on classic films. I wanted to get away from the research deadlock, so I dropped by the cinema, even though I didn't know what was playing.
I was fascinated by the film's underlying not quite decent, not quite serious nature. Still, Jean-Paul Belmondo who played the role of Ferdinand was not daring as he looked, and he was at the mercy of Anna Karina who played Marianne because she was really freewheeling and fickle. Belmondo's nostalgic but carefree look was charming and I felt how wonderful life is through this film.
In his films directed by Jean-Luc Godard including A Bout de souffle, I felt as if Godard was filming Belmondo himself, rather than Belmondo playing the part.
So, I never run out of my memories about him and I would watch his films again.
I would like to express my sincere condolences.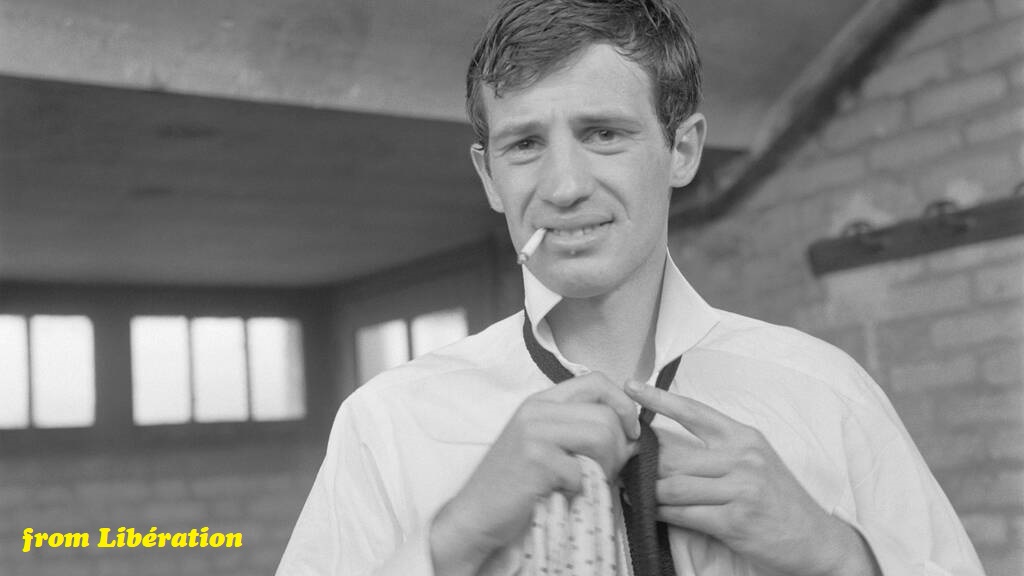 ¶Acteur, producteur, french lover… Le monstre sacré, dont l'ombre a plané sur le théâtre et le cinéma français pendant une cinquantaine d'années, est mort ce lundi à 88 ans. Comédien de peu de prix mais adoré du public, il était l'un des derniers membres de la bande du Conservatoire. […] Full text is here. Referenced from Libération, 6 September, 2021