Croatia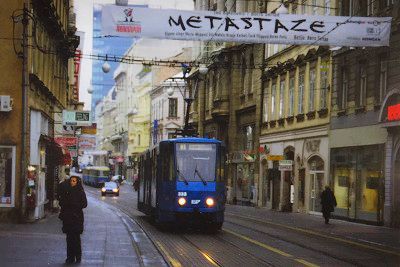 Surprisingly, the city was a winter wonderland. I realized I was in Europe. My country's footballer played in Zagreb in 1999, triggered me to know the city. As only a few people were seen on the street early morning on Sunday, I was surrounded by silence. I came across Mass at Zagrebačka katedrala and locals shook hands for me. Anyway, I had just arrived but as my trip was moving, I left for Ljubutbljana. There was no immigration check at the border.
BTW, I pre-booked every hotel on the internet this time.*30/12/07
Slovenia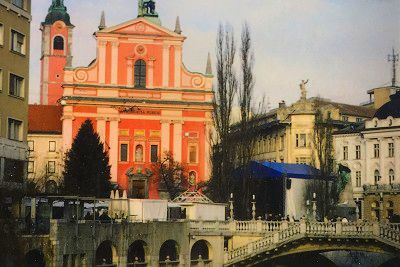 I enjoyed the Xmas illumination and the night parade in Ljubljana. There were several architectural style buildings. The harmony of them was like a work of art. As there was no stiffness, it made me feel relaxed. Also, the view from the castle and Postojnska Jama were good. Next, I went to Salzburg beyond the Alps in the evening. The train window was dark and I felt a bit insecure.
BTW, I should have waited for the NYE firework in Salzburg to begin, but I couldn't stand the cold outside. *31/12/07
Austria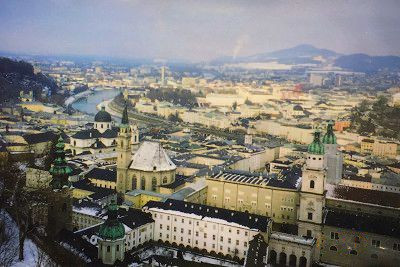 The snowed Alps surrounded me. Especially, the scene from the top of the castle was great. It was worth coming to that city in the winter. Obviously, my favourite Donau flowed through the city. Since my last visit to Belgrade, I saw the Danube again. Fortunately, I saw New Year Mass at Kapuzinerkloster and Dom. The hymn had an impressive tone quality.
BTW, I recommend Monchsberg's path. I walked the path while treading on snow, and I felt refreshed. *1/1/08
Germany
I headed to Regensburg by local train. The 40 minutes I spent on the platform waiting for the transfer train at Landshut was pleasant in the winter sunshine. The train was running at a leisurely pace. Now then, Regensburg was a cosy and beautiful city. The St. Peter's Dom was gothic architecture and the spire was magnificent. The clock tower of Altes Rathaus was charming. Time passed slowly.
BTW, I didn't know exactly what it was, but I could travel without any tension after entering Germany. *2/1/08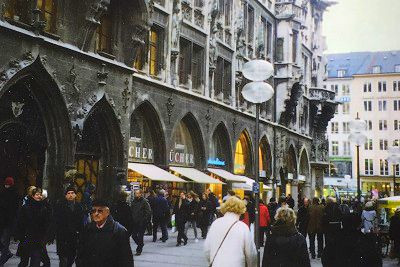 I dropped by at Nuremberg. The city was surrounded by a castle wall. As well as the atmosphere of the city, Verkehrsmuseum was excellent. The museum displayed many historic trains. Every exhibition was cool. After that, I went to München by German ICE. Anyway, compared to the former place where I visited this time, Munchen was very lively. I spent two days while eating tasty sausages such as weisswurst and drinking beer.
BTW, my journey will be on a break as I go on to MBA. *3-4/1/08
Hvala, Danke